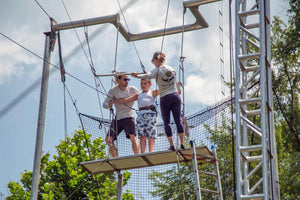 The Flying Royals have moved out to sunny Santa Barbara, California to collaborate and train with SBTC. Come visit us in our new locale!
SBTC has flourished in a thriving aerial community and the Flying Royals are excited to add their distinctive professional style to Master Classes and Performances in the area, while continuing to tour the world professionally.
Or catch us live at a city near you!
Feb 09 - Feb 20, 2023
Florida State Fair
Tampa, FL
Dec 25 - Jan 02, 2023
Ocean Reef Club: Christmas
Key Largo, FL
Sep 29 - Oct 30, 2022
Arizona State Fair
Phoenix, AZ